18th April 2019 Vienna, Austria
Are British gardens the best? Visit Britain and decide for yourself!
I was delighted last month to attend the annual spring opening of Praskac Pflanzenland, one of Austrian's largest gardening suppliers.  Praskac rather brilliantly have this year chosen the theme of "English Gardens".
Based close to Tulln in Lower Austria, Praskac was founded in 1875.  The company is one of Austria's largest distributors of English roses; and worked with the Embassy several years ago to set up a rose garden in Hirschstetten in Vienna's 22nd district. I recommend visiting the garden for stroll, and to sample the lovely scent of the flowers.
Britain has a remarkable history of gardening innovation and practice.  Lancelot "Capability" Brown, an English landscape architect in the 18th century who is sometimes called England's greatest gardener, designed over 170 parks, many of which you can still visit. In fact, visiting gardens is one of the most popular tourist activities in the UK – there are gems in all parts of the British Isles.
You may already have discovered the gardens of the United Kingdom.  But in case not, here are some of the most popular.  They are waiting for you to visit!
Studley Royal, Yorkshire, England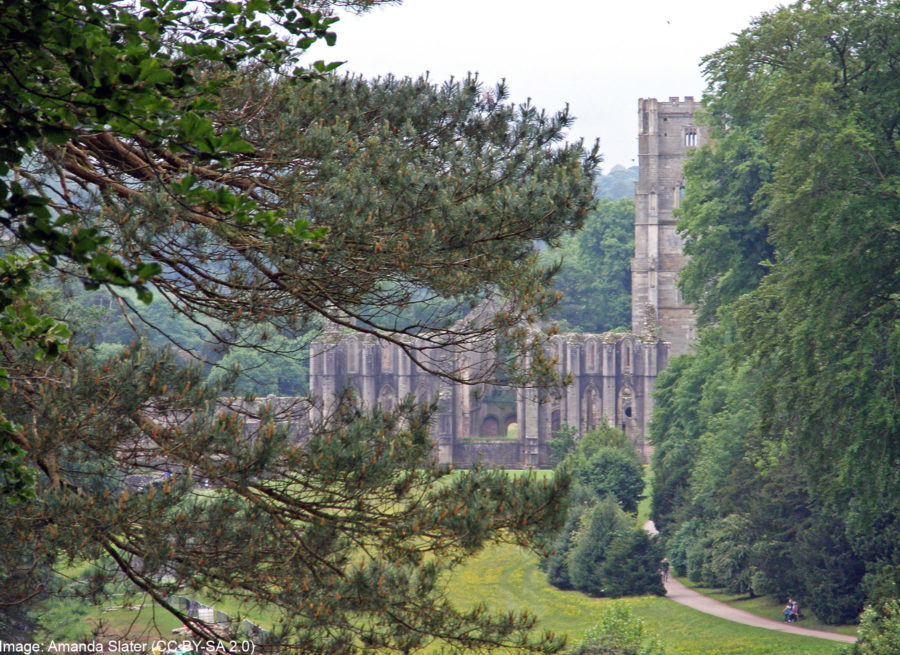 Georgian water gardens
neo-classical statues
views of the surrounding Yorkshire countryside
National Botanic Garden of Wales, Llanarthne, Wales
home to Wales' rarest tree
atmospheric sculpture garden
range of themed gardens — particularly the spectacular Ghost Forest
Kew Gardens, London, England
established back in 1759
one of the city's most popular attractions and a World Heritage Site.
grand Victorian glasshouses collection
Stowe Landscape Gardens, Buckinghamshire, England
one of garden designer Capability Brown's greatest works,
full of water features, beautifully landscaped curves and long avenues
Drumlanrig Castle Gardens, Dumfries & Galloway, Scotland
40 acres of gardens next to Scotland's most magnificent castle.
brings together woodland walks and a grand Victorian glasshouse
dates back to the 17th century
Capability Brown also laid out "The Backs" in Cambridge.  To take a punt down the River Cam and feast on this festival of landscape gardening is a high-point of any visit to the UK.  Just don't fall in the water.
I also have a garden at my Residence in Vienna. It has some famous English roses such as Winchester Cathedral (white), English garden (orange, and fragrant) and William Shakespeare (red).  A highlight for many of my visitors is my garden gnome, Günther, from Cologne, who has accompanied me to Sevenoaks, Kyiv, Istanbul and Vienna since we met in Berlin in 2006.
#keenonWien #94 my German garden gnome, Günther (b.2006) welcomes the spring in the residence garden pic.twitter.com/RSDeQJ5lbm

— Leigh Turner (@LeighTurnerFCO) April 1, 2017
He now lives under a "malus purpurea" purple crab apple tree here in Vienna and shows every sign of enjoying the arrival of spring as much as the rest of us.