31st January 2013 London, UK
Facetime – the old fashioned way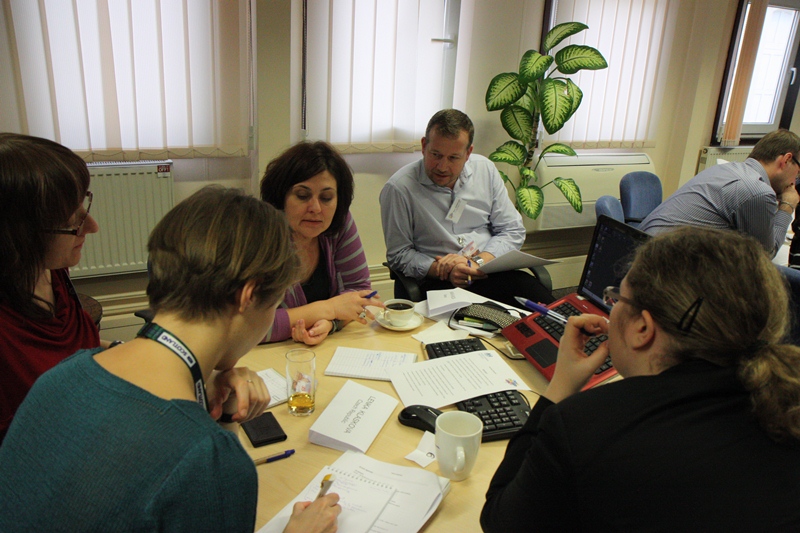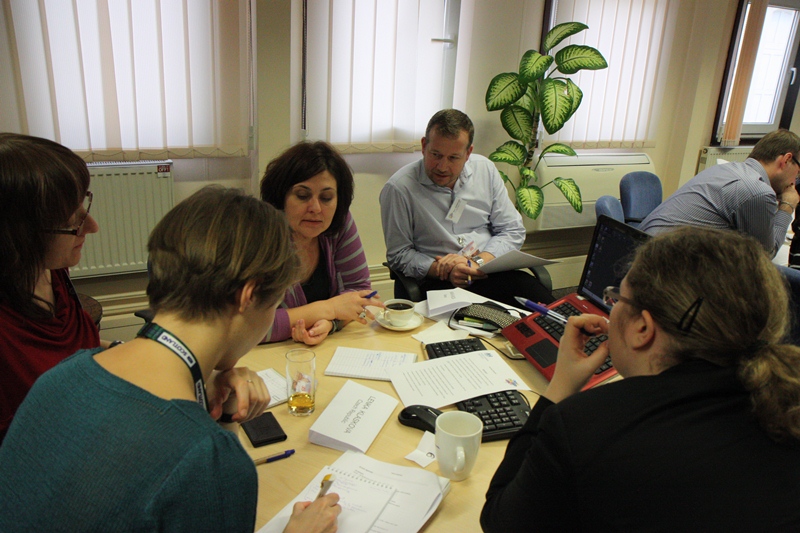 Spending so much time working on social media and digital platforms, it's easy to find yourself thinking that the only way to engage with the people is through cyberspace. So it was great to spend a couple of days last week being reminded of the benefits of face-to-face communication.
The occasion was a two-day seminar on digital diplomacy organised by the British Embassy in Romania, who brought together communications and UKTI teams from across the Central European Network to discuss how we can do digital better.
It was a broad programme covering topics like how to put together a social media strategy, how to work with the Press & Digital Team in London, how to use digital in a crisis and how to evaluate the success of your campaigns. All were very thankful to Adam Bye who skipped breakfast so he could beam in live via Google+ Hangout to discuss the FCO's digital strategy, and we also enjoyed presentations from Vodafone and from a charismatic Romanian blogger who goes by the name of "China". A thoroughly enjoyable programme.
But for me, several things stand-out from the discussions of the two days that I thought were worth highlighting.
First were the contributions from the UK's Ambassador to Romania, Martin Harris. Martin is relatively new to the world of digital communications but some of the ways he is already using this format were impressive. A video blog in which he recited a famous Romanian poet – in Romanian – was an excellent example of how blogs can be used to deliver soft power diplomacy, and generated a wave of positive response from a country so used to feeling culturally ignored.
He also showed us the power of Twitter when he recounted that a single tweet he made in the car on the way to a meeting in Parliament had made it to the national TV news by the time he walked into the meeting. And in the course of the seminar itself, he sent out a challenge to his Twitter followers to give their thoughts on what Ambassadors should be blogging about, eliciting some very serious and intelligent responses.
These three brief examples were great demonstrations of how Ambassadors can use digital platforms in new and very powerful ways.
Second, it was interesting to note the enthusiasm people had for guidance on crisis management. At first I was slightly taken aback by how much people wanted to know on the subject and how pleased they were to be given an insight into how digital can be used. But on further reflection I think I realised why.
Social media – especially in the realms of Government and diplomacy – is still an unknown quantity for many and the tools we are asking people to use are still unfamiliar. And a crisis situation, by its nature, is pretty much unknowable. So combine the unfamiliarity of digital with the unknowable of a crisis and you have a daunting prospect for many people who have little experience of either.
Crises are major challenges at the best of times – not just for governments but for a whole range of organisations – and what we covered in an hour in Bucharest barely scratched the surface. But in any crisis situation there are 'knowables' and there are 'unknowables'. You can't always know what is about to happen, where or to whom. But you can know the tools at your disposal.
You can know the systems and processes that will ensure your team stays organised and communications lines stay open. And you can know who your audience is, where they are likely to be and how best to address them – especially on digital. So the more you practise and become familiar with those 'knowables', the better able you will be to face the unknown when it happens.
Finally, I'd say that one of the great lessons we all agreed on was that digital is simply a tool you use to reach an objective. It has exceptional potential, and gives us opportunities that we probably never even dreamed of in our unsophisticated, unenriched 1.0 lives. But in the end what counts is having a clear objective and understanding how you can use the full range of tools at your disposal to achieve it.
That means mixing online with offline; knowing when to hold off on the Tweets and knowing when to go all out; understanding how a blog can complement an oped as well as being an alternative to one; knowing when to publish to your website, when to publish to Facebook and when to simply pick up the phone; and more than anything, remembering that talking to people face-to-face – especially your colleagues – can still be an invigorating, motivating and educational experience, however digital your role.